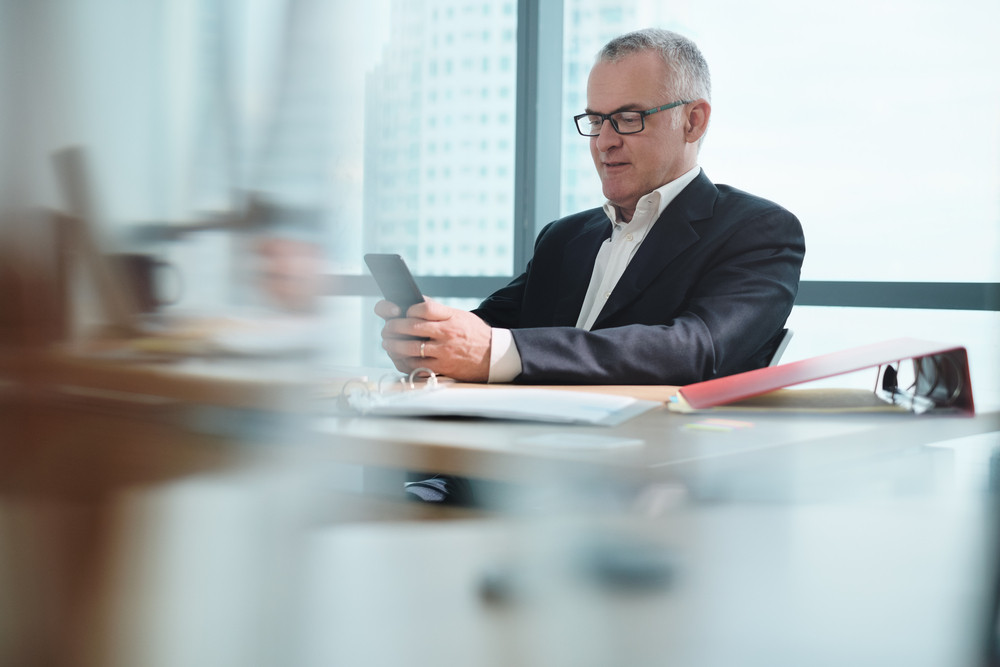 How Professionals Can Help Your Business Reach New Heights

In 2020, there isn't a business anywhere in the globe that doesn't require an online presence to succeed and even stay afloat. But it takes a lot more than simply having a website, a few social medial profiles, and an email account. Your website needs to look great, be fully functional, and offer value to visitors.
That's where website developers and professionals come into play. You should be researching website design companies and reach out to a few that catch your eye. A quality web design company can transform your otherwise lackluster site, subsequently leading to more site traffic and more revenue!
Working with professional website developers
Here are some of the main benefits of working with a professional website developer:
Provide info on web analyitics — Understanding your organization's web analytics is crucial to succeeding in today's world. Web developers will view all your analytics and help you fully understand what all that data actually means.
Transform your site's look — Unless you've gone to college for four years for website development, you probably don't have the skills to create a beautiful and functioning website. Leave it to the pros — they'll help with coding, functionality, and every other aspect of web design. Additionally, graphic design is crucial when it comes to website management. These skilled professionals can help with custom web designs and ensure that each page you operate looks great, is filled with graphics, and functions properly.
Strenghten your brand — A quality website is imperative for a strong brand. You should be constantly working on improving your brand, as well as your website and digital presence. They truly work hand in hand. Approximately 93% of companies invest in design to help their brand stand out from competitors.
Additionally, here are some common — and costly — mistakes that people make when it comes to website development:
Not thinking about SEO — Your website needs to look good, yes, but you also need to be making sure each page is providing some sort of SEO value. Doing some keyword research, optimizing the content on each page, and focusing on backlinks can help an otherwise nice-looking site rank higher on SERPs!
Too much color — A lot of organizations are seemingly stuck in the 1990s when it comes to their site's layout and design. Color is essential. But too much color can be detrimental. No one wants to see five different shades of green, bright reds, and mismatched colors across a website. Pick two or three colors and stay consistent!
No images or videos — Your site should look simple and clean, but you need to have some media on your site, as well. Online users spend a lot more time on web pages that have pictures, graphics, GIFs, and videos.
Working with professional SEO and PPC analysts
Without a focus on SEO, your business essentially has no chance of succeeding across the competitive digital realm. You've gone through all the work to hire a web design team and have crafted each website you have to reflect your brand and look great, right? Well, if you don't put some effort into your SEO strategy, you're not going to see very many visitors to your site — at all. With the right team of SEO professionals, you'll be able to ascend search engine results pages (SERPs) and come up more frequently during Google searches.
Still not convinced that SEO is imperative to your company's success? Think for a second the last time you searched for something on Google. Whether you were searching for a local landscaping company, a dentist, or were researching some DIY projects, there is probably a 0% chance you strolled to the third, fourth, fifth, or beyond. Being on the top few pages of Google matters and without SEO, you won't even be listed in the top 100 for most search queries.
Here are some of the main benefits of working with a professional SEO expert:
Get a different set of professional eyes on your digital strategy — Even a great online strategy can be improved. Having SEO analysts look at your site, individual webpages, metrics, and your online approach as a whole can greatly benefit your entire company. These professionals will take a look at your company from the perspective of an internet user, not just a digital marketing professional. They'll be able to ensure that your entire digital network appeals to clients and your audience alike.
Significantly improve each webpage on your website — SEO professionals will not only help you reach more potential leads and customers, but they will also help you upgrade your entire website. These professionals can help you implement difficult digital techniques that can help take your website and business to the next level!
Take advantage of higher close rates — Statistics show that an average of 14.6% close rate can be achieved from SEO leads, compared to 1.7% close rate from outbound leads. Reaching out to customers across your network is still crucial, sure, but it often results in much lower conversion rates — especially compared to SEO. SEO puts more responsibility on the customer, which can be a risk, but as long as they are doing plenty of research on your specific product or service, and find you on SERP pages, you'll start seeing more and more leads come in and more and more subsequent closes.
Pay-per-click is another important model of internet marketing. PPC involves advertisers paying a fee each time one of their ads is clicked online. Essentially, PPC is a way of actually purchasing visits to your website. Though it might feel a bit shady, it's a crucial part of digital marketing nowadays.
PPC campaigns can be difficult to set up, however, especially if you have little or no knowledge about PPC. That's where working with an experienced and qualified PPC service comes into play. Here are the main benefits of working with a team of professionals who know how to implement successful PPC campaigns:
Boost traffic to your site — A great looking and high functioning website is imperative to digital success, but it's essentially pointless if no one knows your site actually exists online. PPC professionals can help you get your site higher on SERPs and greatly increase your chance of being seen.
Control your advertising costs — Since there are no set amount you're required to spend when running PPC ads. You can do so daily, monthly, or even let them run for years — it's up to you and your marketing team. You only have to pay for clicks, so once you start getting more and more clicks, you might even be able to stop that specific PPC campaign and enjoy all that growth.
Increase brand recognition — Even if online users don't click your webpage or your PPC ad, they will at least recognize that your company is serious about whatever it is you do. As soon as your name pops up on a SERP, users will immediately start associating your brand with the product or service they are searching for.
Working with a digital advertising agency:
Just a few short decades ago, there was no Internet and businesses had to come up with all kinds of creative ways to advertise. Now, though a few traditional marketing strategies are still around, the shift to web services has been revolutionary. Now, there isn't a successful business in America that doesn't have an effective digital advertising agency helping out or at least offering advice.
Make sure that you're putting enough time and resources into actually choosing an advertising agency, however. If you just work with the first person who claims they can revamp your marketing strategy, you might end up in a bad spot. By doing plenty of research and talking with a team of web marketing and advertising professionals, you'll be able to get a better idea of who can actually help your company thrive.
Here are some of the additional advantages of working alongside a full service marketing agency:
Understanding of advanced technology — From Google's everchanging algorithms to HTLM and social media metrics, digital advertising can be just as confusing as it is competitive. Working with professionals will help you stay on top of all the latest technological trends and reach all kinds of new heights.
You'll be able to grow your internal marketing team — When you first start a small business, you likely did everything yourself. That's understandable for the first few years. But once you actually gain some traction online, you'll need to hire some hardworking people to help you out. Adding a digital marketing agency to your team is a great way to take your marketing efforts to the next level and your team will grow as a result.
Signfictanly increase your overall productivity — Rather than researching digital marketing strategies yourself, you can let the professionals handle this crucial aspect of your business. This will allow you to focus on other essential tasks and give all your energy to what you're good at and what made you want to start a business in the first place!
It's time to take your online presence seriously! Do all you can, sure, but reach out to professional website developers to take your website to the next level!