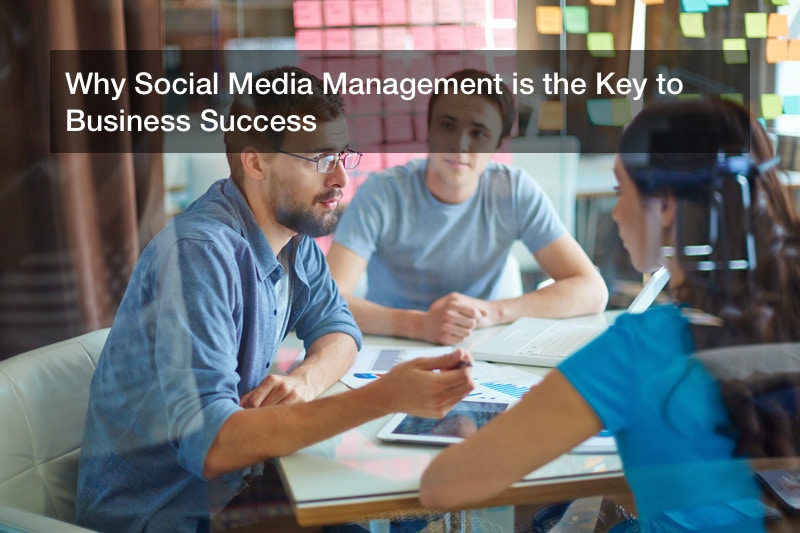 Why Social Media Management is the Key to Business Success

We live in a digital age where social media, smartphones, and other new and innovative pieces of technology connect us. Now more than ever, digital marketing services hold an important key to the overall success of your business. While we live in an incredibly digital age, that means thousands of businesses are all competing for many of the same customers. The changing digital landscape can make it hard for companies to get their online advertising right, and one of the many ways they can build brand awareness and engagement is with the help of a digital marketing company who can handle another business' social media management.

Get your name out there and start the conversation

Social media management allows for your brand to get pushed out to potential consumers and start conversations around your product or service. Even if you have an amazing product if no one knows about it or your brand as a whole, you will struggle with selling the item. However, if you build an online presence across social media platforms then you can increase your chances of having consumers engage with your products and purchase them. You also increase your chances of referrals, likes, shares, and other actions across social media that can bring even more consumers to your digital storefront.

Facebook and shares

By investing in social media management, you can have a dedicated team behind you who understands your brand and can create valuable content for consumers. This team can also oversee that the content matches your brand and sends out a clear message. You can also ensure that the posts are regular and on time to keep consumers engaged and that your team may even be able to engage with some of the consumers who comment on the content.

Instagram and brand awareness

While Facebook is much more likely to draw in leads and spur a call to action, Instagram is a great social media platform for building brand awareness. Instagram is a very visual social media platform and in order to make sure your content matches your brand and sends out the message you want it to, you want someone on your team who can conceptualize what the page will look like far in advance. This team can create social content that can be posted to your account regularly and can bring attention to your service or product. Instagram helps answer the question: Who is this new brand?

Social Media and SEO

By creating quality SEO content, you can boost your rankings on search engines organically without having to spend tons of money. When you create a new piece of SEO content like a blog, you can upload it to a social media platform to share and start a discussion. Your consumers may like, comment, or share the content and get more people onto your site and exposed to your brand and products.

As you can see, there are many different reasons why you would want to invest in social media management for your company. This includes helping with brand awareness and spurring engagement with potential consumers about your service or product. By having a social media management team behind you, you can make sure you have powerful content that converts to sales posted regualrly to help you achieve you business goals!